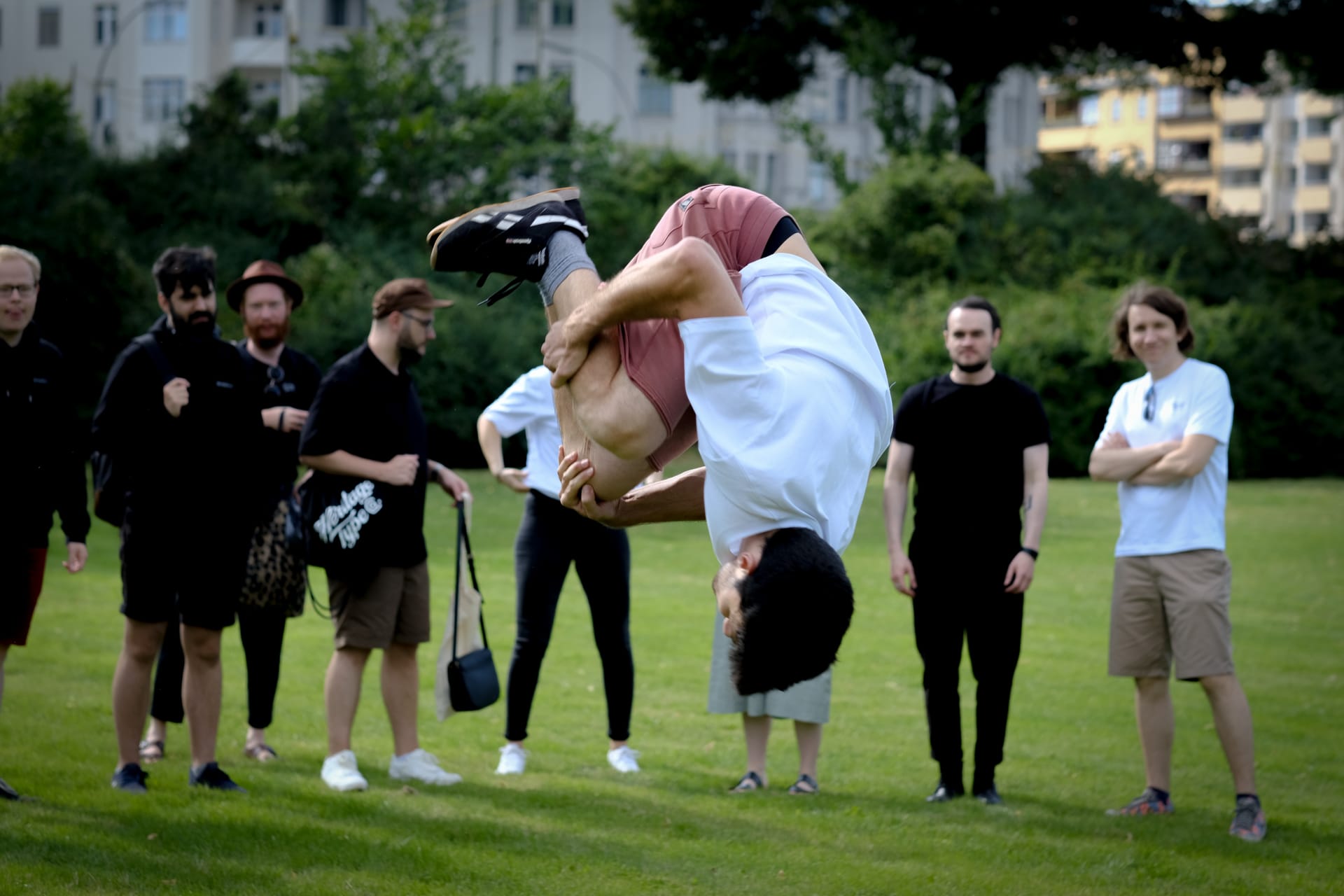 DevOps/Platform Engineer
Berlin

,

Germany

Software Engineering
Job description
Permanent role, full-time | Berlin | Hybrid            https://www.kittl.com/career

What is Kittl?

Kittl isn't just another design platform; we're here to transform the way creators work. Since day one, our mission has been clear: make designing easy and intuitive and present a real competitor to cumbersome professional-grade tools. Kittl has already attracted over 1 million users and facilitated the creation of more than 10 million designs.
Our growth relies on two things: our talented team and our relentless focus on execution. Our diverse crew of 30+ from 12+ countries drives our global impact. As we expand, we're searching for smart minds who love crafting great products, rethinking norms, and simplifying complexity. Join one of the hottest start-ups in graphic design and enjoy a very open, transparent, and performance-driven company culture with a fast and agile development cycle.

Your role at Kittl

You will be responsible for building and maintaining the infrastructure that enables our web app to scale, operate efficiently, and deliver high-quality services. You'll be the first dedicated DevOps/Platform engineer at Kittl, taking full ownership of building and improving the current infrastructure as well as supporting the company's growth.
What you'll do
Design, implement, and maintain scalable infrastructure, leveraging the power of AWS services and modern IaC solutions to meet our growing needs

Establish and enhance CI/CD pipelines, automating the build, test, and deployment processes for our applications

Implement and improve monitoring on our services so we can track and better understand them and predict performance issues and bottlenecks

Collaborate with development teams to ensure smooth integration of infrastructure changes into the development lifecycle

Prevent incidents and, if they do occur, ensure minimal impact and timely resolution
Job requirements
What you'll need
Hands-on professional experience with setting up highly scalable infrastructure for a product with a diverse and distributed user base
Confident knowledge of IaC (infra as code) solutions (using pulumi, terraform or similar)
Experience setting up CI/CD pipelines (using Github Actions or similar)
You can code in Typescript
Eager to tackle issues at their core, even when they are obscured by multiple layers of complexity and abstraction
You know how to make complex things simple
You can work fast and smart at the same time
Benefits

Urban Sports Club membership discount
Mobility benefit: monthly public transport (BVG) ticket fully covered by the company
30 vacation days per year for all employees
An allowance of 10 weeks per year of fully remote work from anywhere in the world, as long as you maintain core working hours (12 pm to 5 pm CET)
You'll be working with a truly product-led company with PM's, engineers and designers at the heart of the company
We're a well-equipped start-up that recently raised its Series A round, can get all the tech equipment you need!
We have a hybrid setup with office and work-from-home days so that we can foster a nice culture and in-person collaboration when needed
Core working hours are 12 pm to 5pm, with the rest of your working time being flexible so you can work in a style that suits you best (early riser or a night owl)
Regular team events and offsite
🌈 At Kittl, we embrace diversity and value every team member's unique background, identity, and experience. We're all about respect, honesty, and inclusivity. Together, we create a safe and supportive work environment where everyone thrives. Join us on this exciting journey of making our company and product even better!